This Food Safety Course is an example of the content of a course and how it would work on our LMS.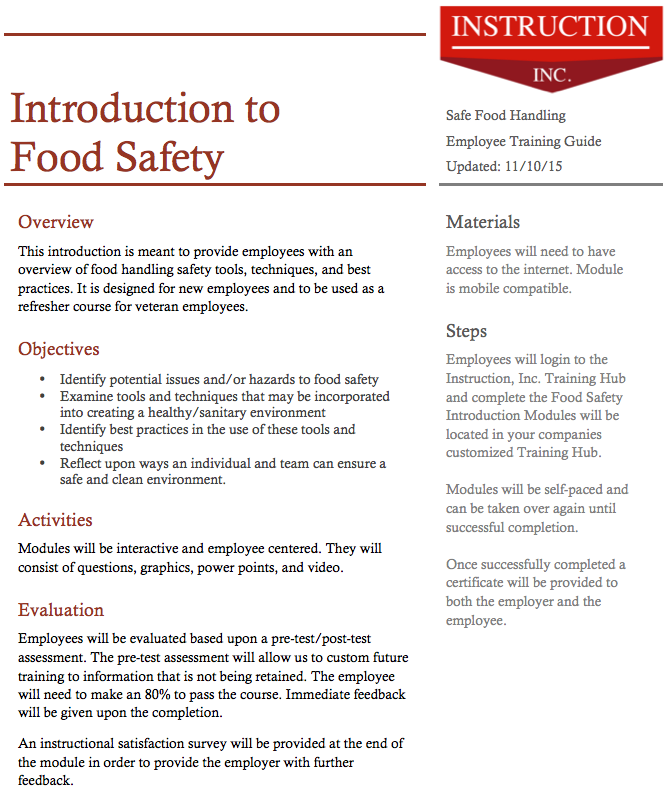 The Instruction Inc. Training Hub can also serve as a resource guide for employees. The example below is of definitions that would be placed within a searchable database.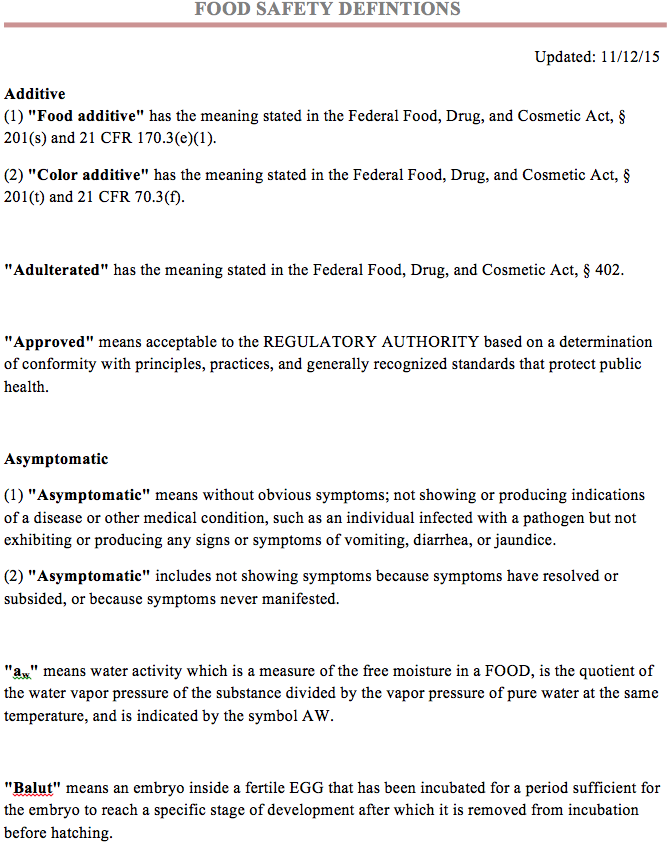 The most key aspect to knowing if training works comes from the built-in feedback mechanisms. Below is an example of in the form of a questionnaire at the end of a module.
Quantitative data is being collect by questions in the form of a Likert-type scale

Qualitative data is being collected by open-ended questions

Demographic information can be collected

Results can be anonymized